Are Self-Charging Smart Phones Coming Any Time Soon?
US Company recently received two patents that capture energy from the device's wasted radio waves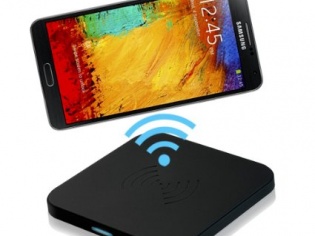 Each time we think of wireless charging for the smart phones, the image that comes to mind is that clunky piece called charging pads. In 2015, the industry launched global standard for quick charging but action has been slow and extremely painful on this front, leaving phone makers little option but to enhance battery life.
Over the years, there have been several false alarms around technology that would allow cell phones to be charged faster and without cables sticking out all over the place. There were reports that Motorola was working on a self-charging smartphone last year. In 2012, Apple had reportedly filed for a patent on something similar.
In between these two events, came another report that a group of researchers at the Massachusetts Institute of Technology (MIT) had developed a technology that could convert body heat into electricity and charge the mobile phone. And then there was this French start-up that claimed to have found a way to allow cell phone screens to double up as solar panels to charge the phones.
The latest innovative idea to hit the markets comes from Radient Micro-Tech, a US-based company, has reportedly received two patents for a technology that captures energy from wasted radio waves from a smart phone and charges the device.
A report published in Engadget.com quotes officials at Radient to suggest that battery life could increase by as much as 30 per cent through this technology. However, there are no details available on how the technology would work, besides the fact that the radio frequency waves would be captured from antennas built into the phone's screen.
While a working prototype is necessary to obtain a patent for any technology in the United States, there are no reports of actual field trials being conducted under a controlled environment, let alone a free one.
The article also said that Radient would license the concept to smart phone manufacturers instead of designing physical components and selling them. It remains to be seen how effective this latest attempt is to enhance battery life of smart phones, especially in the wake of increased data usage by consumers, a sure-shot way of draining the batteries in the first place.
TAGS: Radient, Motorola, Apple, Smartphones, wireless charging, self-charging