Indus OS Announces Partnership With Celkon And Swipe | TechTree.com
Indus OS Announces Partnership With Celkon And Swipe
All Indus OS powered devices from Celkon and Swipe will have the latest version of the operating system – Indus OS 2.0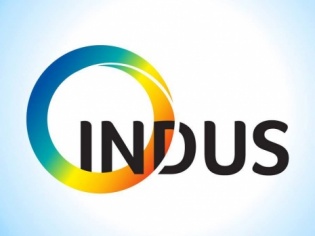 Indus OS, the world's First Regional Operating System, today announced partnerships with two home-grown Indian smartphone brands – Celkon and Swipe to deepen its market reach, especially in the southern Indian region given Celkon's leadership in this region. These partnerships are in addition to the existing partnership with Micromax, which will continue.

"We are very excited to join hands with Celkon and Swipe. Both brands share our enthusiasm and vision for connecting a billion people with technology and bridging India's digital divide. They have a very strong connect with consumers, especially in the regional markets and Indus OS' unique value proposition will enable them to further increase their market share," commented Rakesh Deshmukh, CEO, Indus OS, while expression his elation over the partnership.

Indus OS' journey started in May 2015 with the very successful Unite 3 model of Micromax. Since then, the company has achieved a 4 million user base across more than 35 smartphone models with a short span of 12 months. The company is targeting to be on 1 in every 6 smartphone devices in India by 2017.
Recently, the company launched the updated Indus OS 2.0 version with Micromax's Unite 4 series, and will now be available beyond Micromax, with Celkon and Swipe. Celkon's strong presence in South India, will allow India's regional users to experience the home-grown OS across a wider variety of smartphones. Campus PRIDE will be the first Celkon device to be launched with Indus OS, by August 2016. Meanwhile, Swipe launched India's first 3D tablet in 2012 and a unique smartphone for kids. With a strong focus on innovation, this partnership will soon bring Indus OS' patented features to Swipe's range of smartphones.
"We have achieved great success within the Southern region of India and learnt that the regional language demographic is not getting its due attention, even though that is where the growth is. It has become imperative for us to adapt technological innovations for the benefit of these consumers. Indus OS is the only regional Operating System with a robust regional language capability that is designed specifically for the Indian consumer mind-set. Hence we are bringing Indus OS' regional ecosystem to our smartphone range. Our partnership will allow Celkon smartphone users to benefit from the language based innovations at an affordable price,'' Y Guru, Chairman & Managing Director, Celkon Mobiles, said while commenting on this partnership.

"Our vision at Swipe is to make technology more meaningful and accessible to every Indian. Our endeavour is to offer products that redefine the user experience and Swipe's association with Indus OS is yet another step in this direction. The market urgently requires concrete steps to be undertaken to address the burgeoning need of regional language users. Indus OS will play a pivotal role in bridging the language barrier as a 12 regional language ecosystem and will help us extend our reach to rural markets. The demand of affordable smartphone in the tier 2 & 3 cities in increasing rapidly and we expect rural markets to contribute 18 per cent to our top-line," commented Shripal Gandhi, Founder and CEO of Swipe.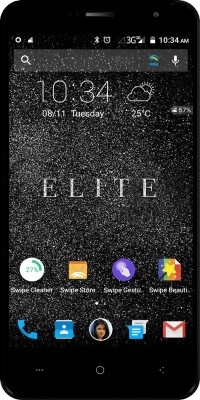 All Indus OS powered devices from Celkon and Swipe will have the latest version of the operating system – Indus OS 2.0, offering patented technologies such as Indus Swipe, Indus Reader (text-to-speech in regional languages), Hybrid Keyboard, and updated with 12 regional languages with recent additions of Urdu and Assamese. Earlier in May, Indus OS was recognised as the #2 OS in India by Counterpoint Research, overtaking global behemoths such as Apple iOS and Microsoft Windows.

Tarun Pathak, Senior Telecom Analyst at Counterpoint Research reiterated the need for such partnerships, "Lack of localization and multi-lingual support is an important barrier for industry to overcome and the new category of smartphones with deeper integration and customization to support multiple native languages, will lead to an inflection point in Indian smartphone adoption and empower individuals with smartphones, and hence Internet in their hands".

Indus OS is the first OS that has been built in India, by Indians, for the Indian masses. The product is a result of 3 years of research and development in regional languages and the OS technology. Indus OS has developed unique patented technologies based on extensive user survey and analysis. The Indus Keyboard is a pioneer in regional keyboards and offers the auto-correction and matra-prediction features in 12 regional languages. Urdu transliteration support has been added for the first time in Indian smartphones by Indus OS. In Indus OS' target segment, over 30 per cent users don't have e-mail IDs and less than 10 per cent have credit cards, making it difficult for them to download apps. Indus OS' app marketplace, App Bazaar (available in 12 regional languages) allows users to download and pay for apps without email IDs and credit cards.
TAGS: Celkon, Swipe, Micromax, Indus OS, Press Release