Chinese Company Makes A USD 99 Smartwatch | TechTree.com
Chinese Company Makes A USD 99 Smartwatch
Before launching this product, the company Mobvoi had helped Google launch Android Wear in China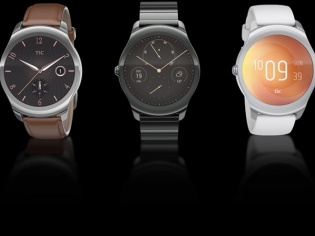 The past couple of years have seen a glut of smartwatch launches from the big technology brands as well from the not-so-big ones. We had wearable devices coming from Samsung, Motorola and Apple capture the imagination of users while some smaller variants such as Pebbles and Huawei too made their mark.
So, when reports filtered in of another smartwatch coming from China, the first reactions were "Ho… Hum! Not again, not another one and not from China!" But, those who got their hands on the product created by Google's Chinese partner Mobvoi, seem to be quite smitten by the device.
The company, which launched the first gen watch at the Mobile World Congress held in Barcelona earlier this year, came up with the TicWatch-2 a month ago. Engadget.com reviewer Cherlynn Low (read the report) describes it as a watch with a simple and clean design that comes with a heart rate monitor and built-in GPS, something that one doesn't find in other such models.
The smartwatch runs on Android-based OS that's not really Android Wear and comes with a touch-sensitive surface on the right side of the frame. Mobvoi has called this side-strip 'the tickle' and users can merely tickle it up and down to scroll through the menus and notifications, control music and magnify maps.
So, one need not really need to swipe through the screen to navigate one's way through the device as is the case with other smartwatches. The company claims that by allowing users to 'tickle their way through' basic functions, it has allowed developers to program the swipe for other features.
Despite running Mobvoi's own Ticwear 4.0 platform, the watch comes with a compatibility mode that allows users to connect it with the Android Wear app and install programs from there. It is also compatible with iOS devices and comes with a built-in speaker too.
Kristijan Lucic from Androidheadlines.com says the watch ships with an OLED panel up front and includes the always-on functionality. Besides tickle, the watch would also offer voice activation, gesture control, a notification hub besides various fitness functions (read the full report).
So, what makes the Mobvoi smartwatch all that different from the rest of the breed? According to Chris Burns in SlashGear.com, the Ticwatch-2 uses Android but not Android Wear, which is quite rigid when it comes to software modification.
The man behind the Ticwatch-2 project is Zhifei Li, former Google X research scientist. He founded the company in 2012 and three years later Google picked up a minority stake besides leading Mobvoi's latest round of investments last October where it was valued at USD 300 million.
TAGS: smartwatch, Mobvoi, Samsung, Motorola, Apple, Android Wear, Ticwear 4.0