YuppTV To Showcase Shows Curated By Culture Machine | TechTree.com
YuppTV To Showcase Shows Curated By Culture Machine
The content will include multiple genres including fashion & lifestyle, entertainment, humor, mythology, to be made available of Yupp TV Bazaar.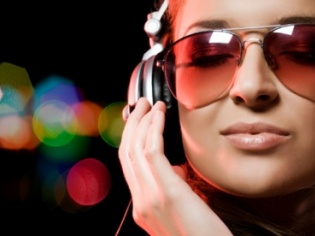 India based digital media firm Culture Machine has joined hands with Yupp TV to showcase many of the media brands on the later's network, YuppTV Bazaar. With YuppTV being a very large marketplace for online content, where all content is carefully curated, Culture Machine comes as a perfect fit as one of the India's most diverse content creators, with over 500 million monthly views.
What this means is that viewers now have access to online channels like Being Indian, Epified, Old Delhi Films, Put Chutney, Blush, Rascalas, Being Indian's Awesome Sauce, Whack, and VIVA, all of which brands are owned and operated by Culture Machine.
Uday Reddy, the founder-CEO of YuppTV spoke about the partnership, saying " YuppTV Bazaar has gained traction within the young and dynamic internet users. We decided to associate with Culture Machine, following their repertoire of digital media brands and content that appeals to the South Asian internet audiences. We are positive that our users at YuppTV Bazaar would actively enjoy the refreshing new content." Sameer Pitalwalla, the co-founder and CEO of Culture Machine focused on the value proposition, saying "We are excited to partner with YuppTV and expand the reach of our brands to YuppTV Bazaar. The platform has already acquired a vast user base and we are looking forward to making our content available to them via YuppTV Bazaar."
So from now on, the existing and the new viewers of YuppTV Bazaar will have a whole body of content for accessing, such as youth entertainment, mythology, audio series, women's, recipes, and lifestyle content, including in language like Tamil.
Image via stoweopera.com
TAGS: YuppTv, Internet, Culture Machine