Instagram Scores Over Facebook For Celebrity Interactions | TechTree.com
Instagram Scores Over Facebook For Celebrity Interactions
The survey was conducted through Facebook IQ includes feedback from 5,500 users from 6 countries.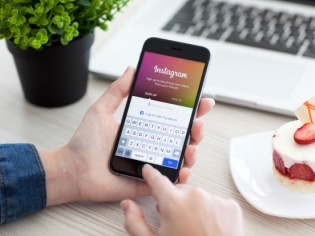 This is a social media tryst of sorts, and a significant one; according to a survey by Facebook IQ, Instagram is the preferred medium for interacting with celebrities, instead of it's owner, Facebook. It noted that people are 1.3 times more likely to interact with celebs on an audio-video platform like Instagram. The audience surveyed include participants from Japan, France, Brazil, Australia, the US, and the UK.
Vicki Molina-Estolano, a researcher at Facebook IQ said, "People use both Facebook and Instagram but each fulfills their needs to a different extent. Our survey revealed that for people who use both feeds equally, Facebook better satisfies their need for empowerment, recognition and connection and Instagram fulfills their desire for fun, relaxation and discovery," according to a recent report on Indian Express.
Some of the other findings of the research include the following:
- Millenials being bent towards accounts related to fashion, beauty, interior design, and unknown personalities, as active followers.
- Respondents turned to Facebook for reactions and opinions, every time a major event took place, but turned to Instagram for the behind-the-scene content.
- On Instagram, people defined fun as encountering the unexpected, but on Facebook, defined it as as humor.
- Parents on Facebook tend to look for updates from friends and family, news and humour content and on Instagram, they more often seek information about celebrities, fashion, travel and beauty.
TAGS: Instagram, Facebook, Celebrity Interaction