Samsung Offers Prize Money Of 21.5 Crores For App Contest | TechTree.com
Samsung Offers Prize Money Of 21.5 Crores For App Contest
Smart App Challenge 2012 will award prizes to 80 app developers for its GALAXY devices.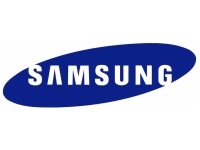 It's a good time to be a developer. If you love developing smartphone apps, you definitely want to check out Samsung Smart App Challenge 2012. This contest is a part of the Korean electronics giant's endeavour to promote quality applications for the GALAXY Tab and GALAXY Note. A prize money of $4.08 million (Rs 21.5 crores approx.) will be given out to 80 winning entries.
The contest is divided into two categories - Samsung Apps Super Apps and Best S Pen Apps (for the GALAXY Note). The former category will see 30 gaming and 30 non-gaming apps take away prizes, whereas the latter will select 20 prize-winning entries that use the S Pen's functionality in "interesting and experiential ways".
The contest is open to all mobile app developers, worldwide. You can participate by visiting the App Challenge website and registering your apps.
TAGS: Contests, Apps, Tablets, Mobile Phones, Samsung, GALAXY, Nachiket