Another Deca-Core Smartphone In The Block - The MX6 By Meizu | TechTree.com
Another Deca-Core Smartphone In The Block - The MX6 By Meizu
The smartphone is expected to come at a price tag of around INR 20,000.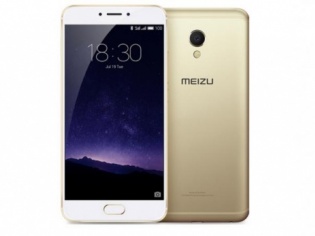 Just as Zopo launched its Speed 8 smartphone with a deca-core processor, we have another member entering the family - the MX6 by Meizu.
The new smartphone MX6 comes with a 5.5-inch screen, Sharp TDDI technology with improved touch sensitivity, 2.5 D front panel & camera powered by the Sony IMX386 CMOS sensor for exceptional image quality.
While running on a 2.3 GHz deca core MediaTek Helio X20 processor, the MX6 is backed by a 4 GB RAM and 32 GB of internal storage.
MX6 OS comes with Flyme 5.2.2 version based on Marshmallow with the innovative features of Cloud Permission Control, Eye Protection Mode, Auto exposure mode and long screenshot feature.
Along with these, a smooth metal body of MX6 with a 3D nano-molded structure for a precisely integrated antenna represents Meizu's expertise of making perfect beautiful smartphones.
MX6 is crafted using a new metal processing technique for a sleek and elegant, yet robust appearance. While the new smartphone remains focused to offer ultra-advanced features, careful selection of materials and use of graphite heatsinks leads to a significantly improved heat dissipation.
The new 5.0-megapixel front camera in Meizu MX6 is equipped with a large ƒ/2.0 aperture, having improved image processing algorithms which ensures crisp and detailed shots even in low-light situations.
Determined to provide users with an extended battery lifespan, Meizu MX6 comes packed with 3060 mAh battery which gets fully charged in only 75 mins.
However, the smartphone has not yet reached the Indian market and is expected to enter soon! Man, it surely is a fast growing market!