Zopo Mobile Introduces Speed 8; World's First Decacore Handset | TechTree.com
Zopo Mobile Introduces Speed 8; World's First Decacore Handset
The Speed 8, priced at INR 29,999, will sport the fastest processor in the world for handsets, other than having premium features and design elements.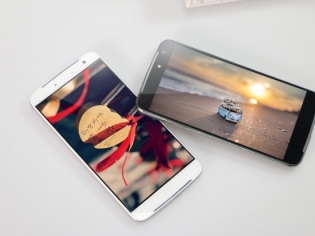 With the world of devices getting more and more crowded, there comes a time when one device maker will do something to take a place in the next stage of the market. Zopo mobile has taken to become a differentiator, by introducing the world's first Deca-core processor handset. The Speed 8 boasts of all the premium features which the segment boasts of, but has the added muscle power of the MediaTek Helio X20 processor with 10-core functionality.
The Speed 8 also has 4 GB RAM and 32 GB internal storage. The brushed metal finishing, curved chassis, aesthetically designed smartphone comes packed with a finger print scanner, 5.5-inch 1080P full HD IPS Symmetrical display, reversible Type C USB and a Sony IMX230 top-of-the-line camera sensor.
The rear-facing primary camera is 21.0 MP, while the secondary front-facing camera is 8.0 mega-pixel, with dual LED flash and even a front flash. Supporting these strong features is a powerful fast charging 3600mAh battery, which ensures a really long lasting talk time and functional use. The smartphone is built on energy-efficient Stock Android 6.0 Marshmallow, and it supports NFC (Near Field Communication) too.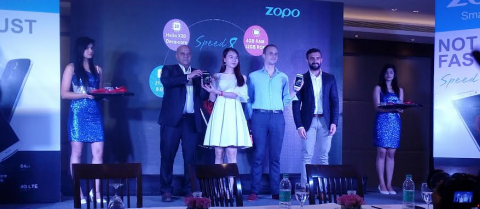 Kevin Xu, the founder of Zopo, mentioned that the competition in the market is seriously cut-throat. There are a lot of players, playing in similar price segments, with similar features to boost. In fact, to gain any lead in this market, one needs to look at strategies to avoid the 'Me-too' phenomenon, which is more about doing something which competitors are. What is also adding to the competition or is actually keeping it alive is the end consumer, which is majorly made up of the youth and is rather tech-savvy, having done their homework on what they desire from a product even before actually purchasing it and knowing all details necessary.
Adding to this, Kevin spoke about the Speed 8 saying, "Apart from being the world's first deca-core CPU processor, Speed 8 comes stacked with 1/2.45 CMOS image sensor in the camera making pictures look clear and refined. Additionally, the sensor also includes PDAF technology, which, in practice means you'll be able to take phenomenal pictures with a super-fast focus that triggers itself in just 2/10th of a second. The built in NFC technology in the device enables it to double up as a digital wallet for monetary transactions and many other such operations."
Zopo Mobiles has quiet an exciting history. Founded in 2008, the company setup its R&D division in 2009 and in the following years saw its market footprint and a major tie-up. Zopo Mobile and Alibaba tied-up for a partnership and also later that year, made forays into many markets like Spain, Czech Republic, India, Myanmar, primarily in retail stores. Right now, they have their sights set on 200+ cities in the country till end of Q3 (around Diwali), which would also entail 2,000 to 3,000 stores in 5 to 6 cities in each state in their distribution network. But is this without some inherent challenges, considering offline promotions are very much a part of their plans? "We have to spend a lot, and also most of it is offline, making it tougher to control. Other than this, expanding quickly and aggressively is also a challenge, as the market is rather competitive," is what Sahib Bhatia, National Operations Manager of Adcom, Zopo distributor and brand custodian in India commented.
TAGS: Zopo, Zopo Speed 8, Deca Core, MediaTek