ITC Infotech's iTech 2016 Set To Start On July 16
This year, the hackathon's theme is around augmented reality and virtual reality.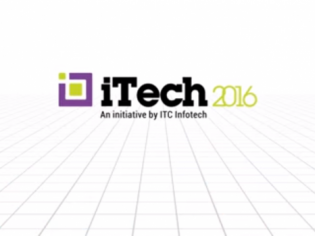 ITC Infotech has recently announced the second edition of its annual technology innovation and co-creation platform 'iTech 2016' which will take place at the ITC Infotech campus in Bangalore on July 16 and 17.
Sushma Rajagopalan, MD and CEO, ITC Infotech, who was present during the media/blogger meet held at the campus recently said that the participants for the AR/VR hackathon will be allowed to present their ideas across different categories based on real-life business problems. Categories range from manufacturing, consumer goods, retail, hospitality, education and stationery products, banking, financial services, and agriculture.
Speaking more about the hackathon and its previous year's success, Sushma mentioned that winners, first runners up and second runners up will be awarded cash prizes of INR 3 lacs, INR 2 lacs, and INR 1 lac respectively.
"Technology today is aiding transformational shifts in the ways business, governments, and societies function. Inventive technological thinking, married to agile decision making is critical to respond swiftly to the needs of business and society. With iTech 2016, we are bringing a unique opportunity to bright young technologists to showcase their design thinking and technology ideas, while interacting closely with the vibrant ecosystem of entrepreneurs and business leaders of the future,' said Sushma expressed while interacting with the media.
She also said that participants will be allowed to showcase their solutions and interact directly with business leaders and key ITC Infotech customers, and the winning entries may also be used either for ITC or any of their partner companies as a solution for practical industry problems.
Also, this year, a few technology startups are said to have been shortlisted to be showcased on July 17. These startups will also be getting the opportunity to interact with business leaders and technocrats, and demonstrate their solution to them.
It was also informed during the media meet that, as a system integrator, ITC Infotech may partner and invest in helping startups further develop their solution, create a joint go-to-market and provide wider market access.
TAGS: Augmented Reality, virtual reality, hackathon, ITC Infotech