Xiaomi Redmi 3 Is India's Favourite Smartphone | TechTree.com
Xiaomi Redmi 3 Is India's Favourite Smartphone
India has given its verdict.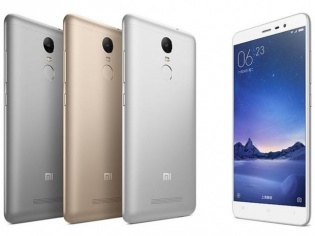 According to Antutu's list, the Redmi Note 3 is the most popular smartphone in India, China, Vietnam, Malaysia and Russia. A report by Antutu places the Xiaomi Redmi 3 at the top spot in a list of India's favourite smartphones for the first half of 2016. However, the phone ranks 5th internationally, behind four Samsung phones- the Galaxy Note 5, Galaxy S6, Galaxy S6 Edge and Galaxy S7.
The Redmi Note 3 is followed by the OnePlus 2 thanks to a 7.7 per cent share. The latter received a fair amount of criticism after the hype of its launch. The next 8 spots are filled by the LeEco Le1s, OnePlus (version not specified), Lenovo K3 Note, Lenovo A7010, Moto X Play, Xiaomi Mi 4i, Samsung Galaxy J7, and Nexus 6P.
LeEco seems to have done pretty well for itself, when one takes into account that it's a relatively new player in the Indian market segment.
Chinese brands dominate the Indian list, with the only exception being the South Korean Samsung. Indian brands are noticeably absent. However, the Antutu claims that local handset makers are actually very strong. It cites the example of Micromax, which used a custom-ROM model for its Yu offshoot that is reportedly doing well within India.
TAGS: Xiaomi India, Best Smartphones