Google Adds New Features for Retail, Travel Biz | TechTree.com
Google Adds New Features for Retail, Travel Biz
The new tools provided by the search engine will help companies operating in these verticals get better value.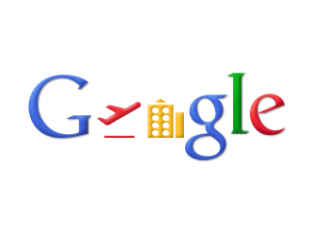 Given the robust growth witnessed in online sales, it is no surprise that Google has decided to join the bandwagon in the hope of making retail and travel businesses spend more on its Adwords platform through a new set of tools.
By doing so, the search engine giant is promising better promotion of brands in these two verticals via search results and ads. The new features were reportedly announced at a press gathering in New York City last night.
A blog post on Adwords says that Google expects mobile to play its biggest ever role in the holiday season starting October. "In fact, mobile travel and shopping searches are already up nearly 30 per cent year-on-year," the post says adding that Google proposes to make travel planning and mobile shopping easier in the months ahead.
Some of the changes that Google is bringing include a new ad format called Showcase Shopping where these ads would be designed for broader searches like "men's trekking equipment" or "bedroom décor" whereby sellers could create galleries of related products.
The new features related to travel searches include the option to filter hotel searches based on specific needs. "For example, travelers can filter based on rating or price with one tap on their phones," the blog post said while revealing that the new features would only be available in the US at present.
In addition, the company says that it is testing tools that could automatically convert prices across international borders into the searcher's local currency.
Google is also tweaking the shopping ads on YouTube with an idea to allow viewers to buy products getting featured on the videos. The tweak would result in advertisers adding a companion banner ad below the video to highlight more products and also a product picker that allows users to select specific items.
It would also add Deal labels to hotel results to enable visitors to spot better bargains. There would also be a list of tips for travelers to get lower prices by changing travel dates or picking a different location. Users can also set up notifications for significant price changes in their flights or hotels.
Oh! By the way, this time Google intends to make the tweaks on the mobile platform first. Jonathan Alferness, the company's vice-president of shopping and travel products, was quoted by TechCrunch.com as saying (Full story here) that the new features will become available on the desktop and laptop interfaces post the mobile launch.
TAGS: Google, Android App Updates