Now Buy The Full Samsung Range Of TV's On Flipkart | TechTree.com
Now Buy The Full Samsung Range Of TV's On Flipkart
Flipkart begins selling Samsung's latest 40-inch Full HD, Smart Curved TV amongst other consumer durable products.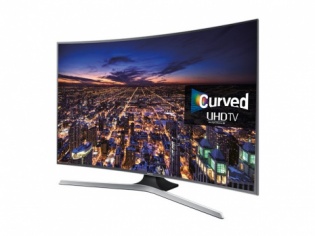 Samsung India Electronics has recently announced their partnership with Flipkart to sell its 40-inch Full HD, Smart Curved TV. The tie up will help provide the best customer experience to online shoppers of Flipkart as well as to consumers of Samsung's televisions in India.
Samsung India is the only Mobile phones and Consumer Electronics brand to have over 2,100 exclusive brand stores and a retail footprint of over 1.5 lakh stores across the country. The tie-up to sell this latest 40-inch TV is expected to further help Samsung to meet the growing demands of the online customers with Flipkart's huge presence in the online marketplace.
Speaking on the partnership, Sandeep Karwa, Head Large Appliance, Flipkart said, "The strength of Samsung in the television category and specifically smart televisions, is going to significantly bolster our existing 20% smart television portfolio. Consumers today are continuously looking to buy high quality products, and what better than to provide them easy access to a market leader like Samsung."
The Samsung 40 inch (102 cm) Full HD (1920 x 1080) Smart, Curved LED television is exclusively available on Flipkart. The television has three HDMI and two USB slots and is equipped with Wi-Fi direct and Ethernet. With a refresh rate of 100Hz, the television boasts of an eco-sensor that measures the intensity of light in a room and automatically calibrates the image brightness on the televis.
The device has two speakers and comes with sound technologies – Dolby digital plus and DTS Codec. Priced at INR 68,900, the television is now open for bookings, and will be delivered in 3 days.