iOS 10 Could Make A Lot Of iPads Obsolete
iOS 10 could mean the death for older iPads.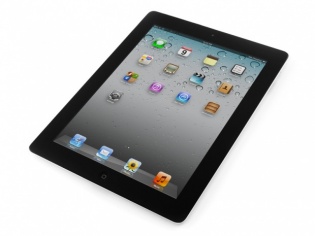 The entire hardware landscape is set to change with the introduction of the iOS10, when it comes to the older Apple devices.
If you had bought your iPad a few years back, there are chances that the introduction of the new iOS 10 will be a bane of your existence, as an Apple customer at least!
According to a report on ZDNET, the older version of the devices will stop getting security updates and patches from Apple, which would in time, make them obsolete. According to data collected by Localytics, a mobile engagement platform, around 40% of the current iPads in use, will somehow end up at various recycling units, due to this development.
If one remembers, the iPad 2 was on sale from March 2011 to March 2014, and obviously became a hit like most products from the company. While the more modern iPad Air has a market share of 18%, the iPad 2 still has a market share of 17%. This translates into a large number of users, using the old device, who would end up being vulnerable in the coming future.
The iPads by itself would not stop working, but as time passes, due to the lack of security patches and updates, will develop more vulnerabilities to cyber attacks and other system glitches. Also, since the iPad isn't something Apple can kick into grass, in terms of product sales and user base, the volume itself can be a serious problem, considering not just individual users, but schools and educational institutions, who do not have the largest budgets, form a large chunk of the user base of the older Apple devices, and prefer using them till they breathe their last.
Though the data compiled above comes from March 2016, the volume is not something which will differ yet. Apple sells around 10 million devices every quarter, which is not yet a significant number to be accounted for at this stage. Hence, the assumptions are valid.
The Apple Upgrade Challenge
Apple now needs to decide how it will actually handle the user base. While the upgradation to new devices would mean a huge upsurge in sales for the Cupertino based company, it could also hit the company hard, if users decide to shift their loyalties to the brand. If people don't upgrade and end up with obsolete devices, they might as well end up discarding their devices, and perhaps send a large chunk of them to the recycling centers around the world. It would also mean, they would go in for Windows based or Android based convertibles or tablets, which would be better suited to their needs.
Image via Fixit.com
TAGS: Apple, Apple iOS 10, iPad