Asus Launches New Gaming PC ROG G20CG | TechTree.com
Asus Launches New Gaming PC ROG G20CG
Introducing a power-packed new player in the gaming PC market.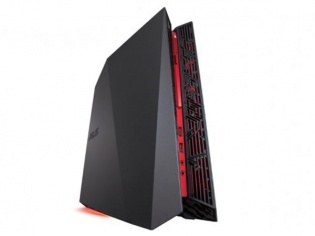 On July 8, Asus launched the RoG G20CG, a new and powerful compact gaming desktop. Its ultra-refined aesthetics make for an attractive casing, and the specs are equally impressive.
The 9.5 litre console-sized gaming console is powered by an Intel Core i7-6700 Quad-core processor, with 16 GB RAM. The device has a 4GB Nvidia GeForce GTX 970 graphics card, and is suited for surround displays, or 2K or 4K monitors.
The light zones are completely customisable, offering more than 5 million colours in various modes. The G20 comes with the latest M.2 NVMe SSDs that deliver storage bandwidth in the GB/s range, as well as 2.5" and 3.5" slots for SSDs and HDDs, enabling ultra-fast game installs and loading times for the various levels.
It also includes exclusive ASUS ROG Aegis II software with GameAlive technology for instant gameplay recording, editing, and streaming, and also GameFirst III tech for network traffic management. The sound card is Realtek HD Audio. The desktop comes with an Asus U78K keyboard and U79M mouse, and runs on a Windows 10 64-bit OS.
The G20CB is priced at INR 1,22,990, and comes with a one-year warranty.
TAGS: Gaming Desktop, Gaming PC, ASUS ROG