ASUS May Launch 3 New Zenfones In India On July 12 | TechTree.com
ASUS May Launch 3 New Zenfones In India On July 12
This is according to a report published on The Mobile Indian, and not an officially announced date!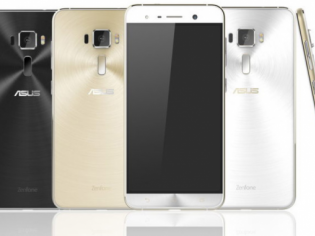 Do you remember ASUS launching a number of cool gadgets at the Computex event this year? If so, you would probably have dreamt of having those smartphones. And now, it's time for the Indian users to actually get their hands on to these new smartphones by ASUS.
​Dubbed the Zenfone 3, Zenfone 3 Deluxe, and Zenfone 3 Ultra, these smartphones are expected to be revealed by the company on July 12 at two events held in India and Taipei, simultaneously, reports The Mobile Indian.
However, the report also states that no official announcement on the same has been made.
Speaking about the smartphones, the Zenfone 3 comes with a 5.5 inch display and is powered by a Snapdragon 625 processor while the Zenfone 3 Deluxe sports 5.7 inch OLED touchscreen and Zenfone 3 Ultra features a huge 6.8 inch LCD display screen. Also, the Deluxe variant comes with a Snapdragon 820 processor and the Ultra variant sports a Snapdragon 652 processor.
For more technical specification of these 3 smartphones, we recommend you to check out our earlier stories given below.
Also Read:
Asus To Unveil 3 Zenfone Smartphones Today
TAGS: ASUS Zenfone 3