Skype For Web Now Allows Chrome OS Users To Make Audio Calls | TechTree.com
Skype For Web Now Allows Chrome OS Users To Make Audio Calls
But, you cannot make a video call... and you may have to wait for it.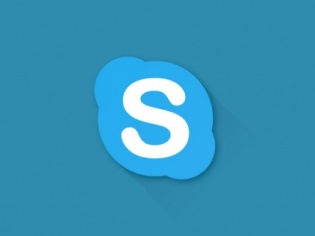 Microsoft seems to have finally taken a wise decision of allowing Chrome OS and Linux users to make audio calls by using Skype for Web. All you require to do is simply visit the Skype for Web website, login with your Skype account, and click on the voice call button over there.
Next, your chromebook will ask if you would want to share the microphone with Skype. Click on 'agree' and the call starts. The audio call experience is pretty much similar to how it would be on the PC or Skype app on your smartphone. Though the audio call feature is now live, no official announcement has yet been made by the company.
Also Read: Is WhatsApp Planning To Take On Skype?
Having said this, the video call feature is yet to come on Chrome OS and Linux, which we expect to go live soon. However, until then if you really want to make video calls on your Chromebook using Skype, PC World suggests in its recent post to install the Skype Android app via Google's ARC Welder application. (Read The Full Story Here)
This uses Android-on-Chrome technology allowing you to use the Skype Android app on your Chromebook. But, this somehow doesn't work well on the Chrome OS as of now, and the new Android App support is still in beta, which means some bugs are yet to be rectified! PC World's report also mentions that this beta feature is still available only on limited Chromebooks and not for every one.
Also Read: Microsoft Skype Meeting: Group Video-chat Tool For Small Businesses
TAGS: Skype for Web, Chrome OS, Audio Call