Google Allegedly Working On Two Android Wear Smartwatches | TechTree.com
Google Allegedly Working On Two Android Wear Smartwatches
An Android Police report claims that they may complement the upcoming Nexus handset.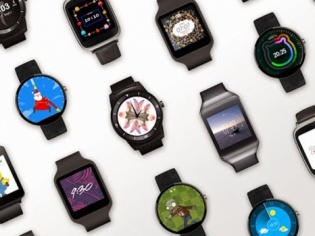 Word on the street is that Google is building two wearables- smartwatches- which could be Nexus-branded.
The report (Read here) says that one of the watches will be larger in size (43.5mm in diameter) and will sport the full works- LTE, GPS, heart rate monitor et al- while the other will be comparatively smaller (42 mm in diameter) without the mobile data and GPS features. The latter is said to have a rather "Apple Watch-like" design.
Google's Nexus platform is, to a large extent, used to display hardware that the company believes works best with the latest Android update. While the Nexus devices are sold to consumers, it's seen as a way for Google to lay a framework for Android device OEMs.
Android Police, citing multiple sources, goes on to report that the two smartwatches may come inbuilt with Google Assistant integration, unveiled by Google at the I/O 2016. Google Assistant is a virtual assistant that functions rather like an upgraded version of Google Now. The goal is to promote a two-way dialogue with the user in order to cater to their needs in a better and smarter way.
Android Police is 'extremely confident' about their claims. The report says that the larger of the two watches is, in all probability, codenamed 'Angelfish'.
Angelfish allegedly resembles (to some extent) the current Moto 360 and LG's Urbane 2nd Edition LTE, but also maintains crucial distinctions from both. The watch features a smooth housing shape that curves where the watch band meets the body, and there are visible lugs on the device- thus rendering it subtle, but still sporty-looking. It has three buttons along the right side of the watch body- one large circular crown button, with two smaller ones above and below it.
The other, smaller device is codenamed Swordfish. It is loosely reminiscent in shape to the Pebble Time Round, without the latter's massive screen bezel, and also featuring a different button arrangement. However, the shape is allegedly softer and more rounded as compared to the Pebble. Swordfish has a single button on the right side of the body, a more delicate design reminiscent of the Apple Watch.
The new Android Wear smartwatches from Google may see a release post that of the next Nexus smartphone, which is the result of a collaboration between Google and HTC.
TAGS: Android Wear, Google