Rajinikanth's Kabali Mania Grips Music Lovers On Wynk Music
Title song 'Neruppu Da' from the movie streamed over half a million times and the soundtrack crosses one million streams in less than 3 weeks of release.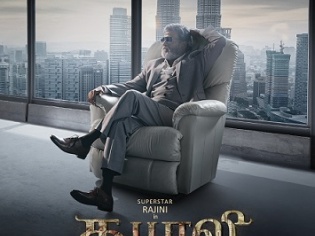 From the re-branded Airbus A-320 to the misunderstood WhatsApp Emoji, Kabali has got Thalaivar fans into a frenzy about the film Kabali. Rajinikanth can make anything possible and the music album of his highly speculated and much awaited film Kabali has garnered overwhelming response from fans and critics alike.
Kabali's music album has been streamed over one million times within three weeks of its launch on Wynk Music. The number 'Neruppu Da' from the movie has also become the highest ever streamed single in all of South India with over half a million streams, making it the highest for any movie song debuting on Wynk Music in the South.
Kabali's music album is available in Tamil and Telugu and has seen a strong uptake across South India on Wynk Music.
Wynk Music is Airtel's first carrier agnostic mobile application with the launch of which the company became the first telecom operator to launch an OTT app back in September 2014. With expert curated playlists with songs to suit every mood and music preferences, the app enables users to easily discover and stream, download and buy songs at unbeatable prices while on the move. Wynk Music now also enables a smoother listening experience even on 2G and rough network terrains with its 'Save Data' optimization feature.
Offering a premium music experience over an intuitive interface and an exhaustive library of over 2.6 million HD songs (Indian and International) that is growing every day, Wynk is today one of the most preferred one-stop-destination for music.
Users can download the Wynk Music app from Android, iOS and Windows App stores or visit www.wynk.in/music.

TAGS: Press Release, Online Streaming