Yahoo Mail Announces New Updates On iOS And Android
The new iOS and Android features are available in India, users need to Yahoo Mail app from the App Store and the Play Store to the latest versions ( iOS 4.5 and Android 5.6).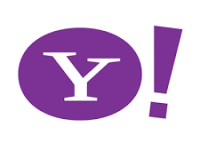 Yahoo Mail has introduced several new and exciting updates for iOS and Android that are focused on allowing users to add their own personal touch to their inbox.
iOS users can "undo" the sent email in case they accidentally chose the wrong email recipient. iOS users now have the ability to take back an email right after it's been sent. After you press send, an option to "undo" will appear at the bottom of your inbox feed for three seconds. Just click that and you'll stop the email from sending!
Now when you search for a person in Mail, in addition to their most recent emails, you'll also see their contact card with information including picture, phone number and email history. And no, you don't have to enter any of this manually. We'll pull all of this together with a little Yahoo magic, leveraging Xobni technology. iOS user can use animations including animated Star button and wiggling Trashcan.
For Android users Yahoo bringing Stationery, courtesy of Paperless Post. Now you can add a customisation to your emails with Stationery themes.
A Few Other Updates
Document Preview: Previewing an attachment will not only save you space and data, but you can now view large files on your phone or tablet significantly faster, without any download.
Home Screen Widgets: The addition of a fourth widget that shows the unread message count for all your accounts and mailboxes.
Disable Swiping: The ability to turn off the swipe to delete functionality. Never accidentally delete an email again.
Spacing: Users can choose five levels of inbox spacing, from super-dense (no avatars, no message snippet) to super-expanded (several lines of message snippet).
TAGS: Press Release, Yahoo, iOS App Store, Google Play Store