Fear Of Google Surveillance Leads Man To Arson | TechTree.com
Fear Of Google Surveillance Leads Man To Arson
Cops charge Oakland resident for targeting Google offices, street-view cars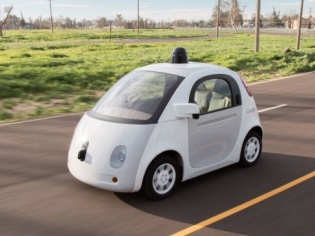 In the past, a fear of snooping by Google has resulted in lawsuits as well as a voluntary move away from the services provided by the Internet giant. However, in what is likely to be a first of its kind, the authorities have charged a man in Oakland for firebombing Google property because he found the snooping too much to bear.
A report published in the New York Times quoted a criminal complaint filed last week against an Oakland resident with arson after police found a device that could be converted into a pipe bomb in his car.
Upon questioning, he revealed that the reason for his grouse against Google was a belief that the company "was watching him" and that made him upset, the article says (Read it here).
The complaint specifically mentions Larry Page, CEO of Alphabet (Google's year-old parent company) and Facebook as the perpetrators of this snooping. Reports of this incident and the arrest of 30-year-old Raul Diaz were reported first by the San Jose Mercury News (Read the report here).
The report said that thrice the suspect attacked Google offices during May and June, the first of which happened on a street-view vehicle parked on a road. A Google employee had called the police after witnessing a man throw two beer bottles at the car.
In a related article published in ITNews.com quoting IDG News Service, the author quoted police sources to suggest that Diaz was nabbed on June 30 after they found a pipe bomb in the car along with other firearms. The bomb was not activated and only required flash powder or an inflammable substance to become a deadly weapon.
The charge of arson in the United States involves a maximum prison sentence of 20 years and a maximum fine of USD 250,000.
TAGS: Google, Cars, Surveillance, Google Street View, Street-view cars