Envent's Beatz Headphones And Earphones: A Price-Quality Combo | TechTree.com
Envent's Beatz Headphones And Earphones: A Price-Quality Combo
Costing INR 699 and INR 499 respectively, the Beatz 501 headphones and Beatz 301 earphones are compatible with most audio devices.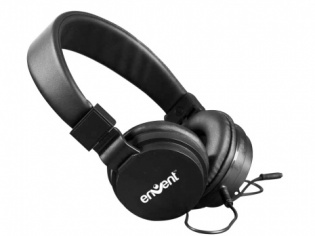 One of India's own home grown brands for consumer electronics and accessories, Envent World Wide has launched the Beatz series of audio devices, namely the Beatz 501 headphone and the Beatz 301 earphone. Both these devices are wired devices, looking to provide for a wholesome experience to it's users. With the price band it is slotted for, Rs 699 for the Beatz 501 and Rs 499 for Beatz 301, it will cater to the audio needs of a large audience, including the youth and budget users, who focus on the best value for money.
The Envent Beatz 501 gets out innovative pure sound, reducing ambient noise. Beatz 501 uses advanced technology for skip-free audio streaming even when you're running, working out or enjoying outdoor sports. It also supports higher frequency range, and uses magnetic dynamic driver systems for higher performance, thus pumping out the deepest bass. The device is also lightweight, foldable, and is a portable headphone, which delivers maximum comfort with cushy PU leather earpads. Moreover, with the detachable 3.5mm audio cable, you can easily pack and store your headphones, and also change the 3.5mm cord anytime you wish to. It can also be easily slipped in your bag without having to worry about bending the cord.
The Beatz 301 on the other hand, is one's fix for on-the-go music, with the in-ear design, which enables exclusive tuning technology for clear, natural and unique sound quality by suppressing high frequency glitches. The main value of the design is the enhanced noise isolation, distortion free volume, and a deeper base. Available in 3 sizes of small, medium, large, it can be picked up in 2 color options; black and white, with the silicon ear buds included. These fashionable earphones have a built-in Microphone and Control buttons, which enable you to answer/ reject calls, play/ pause or increase/ decrease volume. It supports a flat premium cable, which makes it durable and flawless in sound reproduction for audiophiles.
Sukesh Madaan, the founder-CEO of Envent said, "We are ecstatic to present our brand new Beatz series that employs state-of-the-art sound technology, and assures enhanced comfort. Our niche music accessories such as Beatz 501 is supported by sophisticated features that brings them at par with other market dominators, at a much affordable price."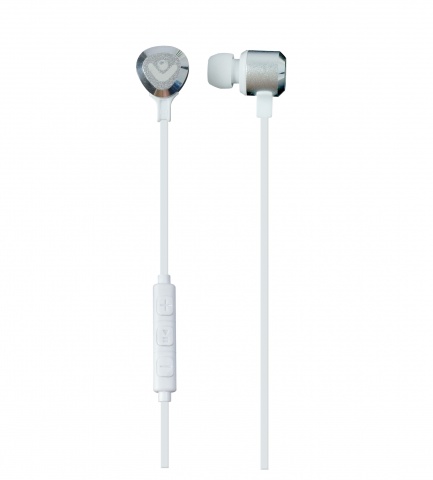 The highlight in terms of construction, is the magnetic neodymium iron boron magnets strongest drive unit, equipped with high performance dynamic driver systems, which are comparable to many of the devices out there like your Apple gadgets, or Android or even Blackberry ones. So, without a compromise on output quality, or burning a hole in your pocket, Envent is a sure lucrative bet.
Source : Company
TAGS: Headphones, Envent, Android, Apple, Blackberry