Facebook To Test Offline Video Access In India From July 11 | TechTree.com
Facebook To Test Offline Video Access In India From July 11
With the rapid increase in the number of active internet users in the country, Facebook plans to introduce offline videos to rival YouTube.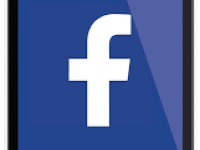 YouTube offered the luxury of watching videos offline and now Facebook seems to be keen on giving YouTube a competition. India is set to have 500 million people using internet by the year 2017. Although the country faces connectivity issues, India is a global force to reckon with respect to the growing number internet users and arch rivals YouTube and Facebook will battle it out to dominate the Indian market.
Facebook has confirmed the news via email sent to page administrators of select media partners and stated that the pilot will include the testing of offline videos with a select group of people starting July 11.
NDTV had shared the details of the mail in a report "Starting July 11, 2016, we'll be rolling out the option for a small group of people to download videos to their Facebook app while they're online with good Internet connections, so they can then watch the video at any time, offline or online," It adds that the test will be conducted in India, one of the markets where connectivity is a real issue, and publishers will have the ability to opt out of the trial.
A Facebook spokesperson told Venturebeat "People are coming online at a staggering rate in emerging markets and, in most cases, are doing so on mobile. We're continuing to improve Facebook so it works seamlessly and easily for people in all parts of the world, regardless of their device. We've heard feedback that in markets like India, mobile data and internet connectivity is limited and many people struggle with poor video experiences. So we're testing an option for people to download videos to Facebook while they're online on good internet connections, to view the video at anytime, online or offline, without using extra mobile data."
Read : Railtel To Provide Wi-Fi At Indian Railway Stations

TAGS: Google, Facebook, YouTube, Offline Videos