Google Acquires French Startup Moodstocks | TechTree.com
Google Acquires French Startup Moodstocks
Moodstocks develops machine-learning based image recognition technology for smartphones.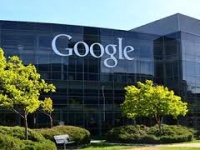 Following Twitter's acquisition of London based Artificial Technology startup Magic Pony, Google has now acquired Paris based image recognition startup Moodstocks.Moodstocks managed to charm Google with its machine learning technology that enables gadgets such as smartphones with image recognition.
An official post on the Moodstock website read, "Ever since we started Moodstocks, our dream has been to give eyes to machines by turning cameras into smart sensors able to make sense of their surroundings.After introducing on-device image recognition in 2012, we've been working on extending our reach to object recognition for the past 2.5 years, using deep learning based approaches. We're thrilled to announce that we've reached an agreement to join forces with Google in order to deploy our work at scale. We expect the acquisition to be completed in the next few weeks."
"Moodstocks is a team of engineers and researchers based in Paris, which is developing new algorithms for visual recognition and machine learning, and an image recognition technology and objects on mobile devices. So we agreed to Moodstocks acquire. We are delighted to welcome them to our center of R & D Paris", said Vincent Simonet, Head of R & D center of France Google. (Read the blog post here)
The financial terms of the deal are yet to be disclosed.
TAGS: Google, Image Recognition, Artificial Intelligence, Machine Learning