Apple Will Use iPhone To Encourage Organ Donation | TechTree.com
Apple Will Use iPhone To Encourage Organ Donation
New button to appear on the Health App in the next update of iOS10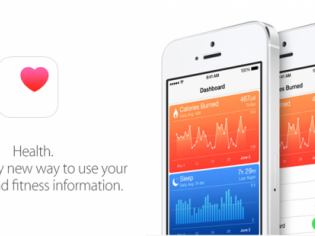 For a man who famously offered part of his liver to a friend seeking an organ transplant, the idea of donating one's body parts to those in need isn't something lying beyond the horizon. So, Tim Cook decided that his company would do something to make organ donation more kosher.
Come September and Apple's operating system, the iOS10 will add a button on the Health App that will allow users of the iPhone to enroll with Donate Life America, a not-for-profit organization that promotes organ donation and facilitates registration of those desirous of doing so, a report published in Engadget.com said (Read the full story).
Of course, Cook cannot claim to be the first one in Corporate America to realize the potential of such a step. Before him, Mark Zuckerberg had started the option on Facebook where users could sign up as organ donors on their timelines. And, he brought in this innovation four years ago – in 2012 to be precise.
However, the common thread to the story is Steve Jobs – the man whose life and medical struggles caused both Zuckerberg and Cook to take their respective steps in the direction of organ donation. Of course, Jobs has been credited with nudging lawmakers in California to make a law (in 2010) that made it easier for residents to find organ donors.
An article published on the ABCNews website (Read it here) quotes Donate Life America chief executive David Fleming to suggest that while several apps related to organ donation are available on Android phones, the one on iPhone could be more effective because users do not have to download anything additional.
The rate at which Americans registered for organ donation has remained largely unchanged over the years. Currently, the United States reportedly has more than 120,000 people waiting for an organ transplant with an average 22 deaths daily for those who aren't receiving one.
Tim Cook is hoping that the new software that would be released across a limited test-bed later this month would help enhance sign-ups. Recalling his friend and boss Steve Jobs' wait for a liver transplant in 2009, Cook said the daily wait was painful for the patient and his well wishers. AP quoted Cook as saying: "It left an impression that I will never forget."

Though Steve Jobs succumbed to pancreatic cancer in 2011 (Engadget.com reported on Job's surgery), medical experts said that the liver transplant he received in Tennessee two years earlier had extended his life. Jobs had registered outside California following advise that the lengthy waiting list could mean that his turn might never come.
TAGS: Apple, Apple iPhone, health apps, iOS10, Tim Cook, Facebook, Mark Zuckerberg