Videocon d2h Service Offers 'Smart Cooking' At INR 45
Videocon's d2h service will bring new and innovative cooking classes, directly to their TV screens, and has Hungama as the partner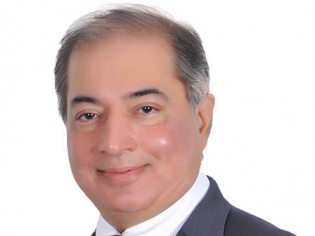 In case you have signed up for Videocon's d2h services, you are more likely to get the 'Smart Cooking' show on your TV sets, at just INR 45 every month. This new show to be made in partnership with Hungama, is a major step towards being an educative forum for Smart TV, which are increasing in demand across the country. From curries, to side dishes, to even desserts, everything is going to be cooked up in refreshing style.
There is also a special section called the 'Chef's Special', which will have celebrated Chef Ranveer Brar, selecting his specialties, and also picking on some innovative ones as well. For all foodies, the show will have both vegetarian and non-vegetarian dishes.
Cooking shows are itself not new to the audience, but this is being seen more as an initiative by Videocon d2h, not just limit itself as an entertainer, but as an educator where people can pick and learn from. This should auger well for the 15 million subscribers of the service, who would benefit from getting innovative and international touches to the dish, and that too at a decent cost, and from an expert like Ranveer Brar, who is well known on the Television and culinary circuit for his sojourn with food and the culinary arts.
Anil Khera, CEO, Videocon d2h, said, "This Smart Cooking application being launched in partnership with Hungama is a result of our deep understanding of the preferences and needs of our consumer. This rich media interface and depth of the content in Smart Cooking is designed to appeal to diverse segments from homemakers in cities to women in villages".
Siddhartha Roy, CEO, Hungama who was also present at the launch mentioned, "Culinary experiences are a vital part of Indian preferences and is the seed of our foray into developing and packaging cookery based content. We are very excited to partner with Videocon d2h to deliver this service after delighting our users with entertainment content like movies, music and much more."
Existing subscribers of the Videocon d2h service, can subscribe to Smart Cooking by sending a missed call to 8010924187 from their registered phone number.
Image credits: www.bestmediainfo.com
TAGS: Videocon D2H, Smart TV, Hungama