New Qualcomm Chipsets To Power IoT Devices | TechTree.com
New Qualcomm Chipsets To Power IoT Devices
Battery powered sensor devices are set to be fit with Qualcomm's latest LTE modem chipsets for increased communicability.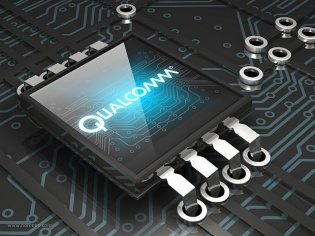 In order to make LTE a more common feature in battery powered devices, Qualcomm is working on bringing more such modem chipsets, which would help increase their communicability. The company is most famously known for making some of the most advanced and powerful modem chipsets for mobiles, but with their latest creation, the MDM 9207-1, they are targeting the refinement of the power consumption and performance challenge they face. The MDM 9207-1 chipset is a part of the MDM9x07 family, for which Qualcomm has secured more than 100 design wins, but a majority of them may not be shipped at all.
LTE is a high-speed data transfer standard for mobile phones and data terminals, but it has the known disadvantage of draining the battery of devices it is placed in, though having the advantage of increasing the range of communication, otherwise limited to Wi-Fi and Bluetooth in most cases. With IoT devices being increasingly popular, Qualcomm is actually working on the specific chipset aimed at such category of devices, according to Jim McGregor, principal research analyst at Tirias Research. Along with refining power consumption and performance issues, the other big challenge is to match the LTE standards across geographies. Unlike the United States and Europe which uses a certain set of LTE standards, markets like China uses one which is vastly different.
However, the better part of the development is the ultimate plan of Qualcomm; like its smartphone chips, the integration of the modem will be make the MDM 9207-1 a single unit with multiple functionality included. The future as McGregor says, "Eventually, we're going to see chips that have the modems, sensors and the microcontrollers integrated into one package," which could have several advantages for designers of industrial devices, and may be even offer some cost benefits once a scale is achieved. This puts it the chip at being a lucrative option for IoT devices such as smart lights, industrial equipment, medical devices, smart energy meters, and also asset tracking systems.
Some of the other features which make the chipset ideal for industrial IoT devices; the MDM 9207-1 chip is known to have a 10-year battery life with 2 AA batteries, and have download speeds of up to 10 Mbps. It also sports the ARM Cortex A-7 application processor, support for 802.11ac Wi-Fi, Bluetooth 4.2, and GNSS (Global Navigation Satellite System) to boast of. The end-to-end security and reliability also come as a part of the package, which additionally includes machine-to-machine communication.