Thermal Cameras To Be Used For Detecting Tech-Doping | TechTree.com
Thermal Cameras To Be Used For Detecting Tech-Doping
Tour de France to use technology to counter participants using tech to cheat.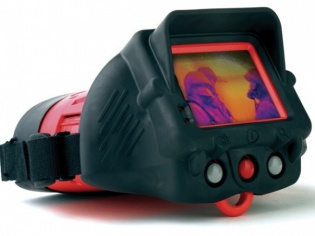 Technology appears to be a great leveler in sport. Every time sporting bodies come up with some technology to ensure fair play, the participants seem to be using the very same technology to find newer ways to enhance their own performance.
Of course, technology has made a difference in several sport such as tennis and cricket where close line calls and decisions for leg-before are now routinely assessed using diverse camera angles, ball trajectory mapping and thermal imaging cameras.
The latest to join this bandwagon of technology-enabled sporting excellence is the famous Tour de France – the grueling cross-country cycling race that has battled with Olympic sport like Decathlon to claim the title of toughest sport played by humans in this century.
For several years, the world of cycling has struggled to contain doping allegations, none bigger than the one involving the legendary Lance Armstrong, who confessed to taking performance-enhancing substances to stand any chance in the grueling tour.
While in the past, it found it tough to figure out when and how participants popped a few pills to boost performance, in recent times, the Tour has been struggling from another menace – hidden motors on the bikes. Yes! You read it right… participants are plugging hidden motors to help them push the limit.
With Thermal Imaging Cameras, the organizers are hoping to catch out the cheats in the next edition of the championship. The Union Cycliste Internationale (UCI), the global governing body of cycling, says that it woul conduct between 3,000 to 4,000 tests to curb what has come to be known as 'mechanical cheating'.
The French Alternative Energies and Atomic Energy have set up the thermal cameras at the request of the federal government. In a statement, the UCI says that it plans to employ some unpredictable testing protocols that may include manual checks and magnetic scans on top of the imaging process.
It was earlier this year that officials at the World Championships had found a motor hidden on a bike ridden by Belgian Femke Van den Driesshe, which eventually resulted in a six-year ban on her.
Of course, it remains to be seen how effective the new method of detecting wrongdoing is going to be and what new innovation the participants might come up with to beat the technology.