RIM Unveils BlackBerry 10 Platform; Hopes To Stage A Comeback
The latest OS features a new UI, revamped onscreen keyboard, and nifty camera functions.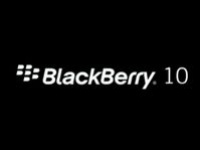 Research In Motion (RIM) has unveiled its latest smartphone platform, the BlackBerry 10 OS. At the BlackBerry World 2012, the Canadian company showcased some neat tricks that the new OS can pull off.


The BB 10 platform announcement came from Thorsten Heins; in his first keynote as the CEO of RIM. He, along with Vivek Bhardwaj demonstrated some revamped elements such as app switching, notification system, on-screen keyboard, and camera interface. Out of these features, the camera app sports an excellent Timeline feature that can effectively get rid off wrongly timed shots.

The OS seems impressive, but only time will tell whether it's good enough to turn the tide for the ailing smartphone maker. Listed below, is a series of videos showing the BB 10 in action. Please note that the features have been presented on a developer device, which is unlikely to be released for end users.

TAGS: Mobile Phones, BlackBerry, ck