Mozilla's Brand Identity Is Up For Redesign | TechTree.com
Mozilla's Brand Identity Is Up For Redesign
Firefox developer launches Open Design process to modernize its identity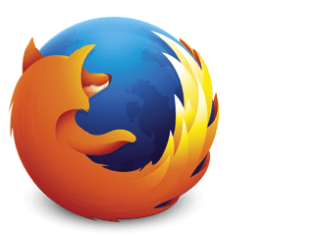 The worldwide web may be aware that Firefox is the second most popular browser on the Internet, but the number of people who've heard about Mozilla, the not-for-profit company behind this success, is miniscule. As for those having knowledge about what Mozilla does for a living besides Firefox, this number pales into insignificance.
Small wonder then that Mozilla has decided to do something about it. They have announced the launch of an 'Open Design' campaign whereby the community of users is being entrusted with the task of modernizing the company's brand identity.
The entire process is spread across phases, with the first of them being rolling off as the Creative Strategy phase. During this period, Mozilla has invited ideas for directions to "present itself anew to the world". Users can submit theme designs or comment on those that the company posts.
Detailing the process, Mozilla says, "In the initial phase, we are wide open to ideas from all corners." Details about the process on its Open Design About page suggest that there would be four phases, viz., (a) Ideation (b) Concept (c) Refinement and (d) Guidance.
After collecting concepts in the early phase while also curating feedback, the company will work with its brand agency to design new concepts after which designers and others will share their thoughts. The concepts that make the final round will undergo testing and refinement to create the best fit for Mozilla's web properties, communities and external ad campaigns, the company says.
The company, however, clarified in no uncertain terms that it was not crowdsourcing the brand redesign. An article published by FastCoDesign.com (Read Full Story) quotes Mozilla creative director Tim Murray to state that the process would begin today at an event where user community will be invited to give feedback on seven conceptual directions. "For example, do members of the Mozilla community see Mozilla as more of a rebellious band of techno freedom fighters or is it more like the United Nations?"
He goes on to give the milestones in the upcoming rebranding exercise. The whole of July would be spent on conceptualization and presentation of different options and seeking feedback. These would be refined to a smaller library and by September, the company hopes to have a new brand identity.
TAGS: Mozilla, Mozilla Firefox, Brand Identity