Goibibo Launches "GoContacts" On Its Mobile App | TechTree.com
Goibibo Launches "GoContacts" On Its Mobile App
Goibibo is the largest online hotels booking engine in India and is also the number one ranked mobile app under the travel category.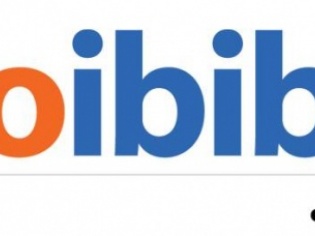 Online travel aggregator, Goibibo.com launches 'GoContacts', a travel social network on its mobile app. GoContacts enables travelers to get connected on Goibibo app using their phone books. Within ten days of launch, 3.4Mn users on Goibibo have got connected.
A consumer who has joined GoContacts and travels by booking on Goibibo ; this results in all his/ her connections on the Go App to get gratified with GoCash+ bonus. The same works in a reverse manner too. Each time any of the customer's contacts travels using Goibibo, then he/she is also gratified with GoCash+ bonus.
In the next quarter Goibibo will expand the social network to its "User generated Content pieces" I.e Photo reviews, ratings, Questions and Answers. GoContact members will be able to see reviews, photos, questions and answers that have been generated by their social network contacts. Users will also be able to discover the destinations that their contacts have travelled to and accommodations that they would have used. Goibibo is also building customized privacy settings, so as to enable users to decide what they want to share and what they want to keep private.

In the quarter ending January to March 2016, 82% of hotel bookings took place on the goibibo mobile. This number was 70% in the quarter ending October-December 2015. 63% of bookings took place from Android App, 14.5% from iOs and 4.5% from mobile web. Share of iOs has increased by 11.5% in the last quarter over the previous quarter.
The launch of GoContacts is yet another first from an online travel booking platform. Previously Goibibo, launched various other industry first features such as: Photo reviews and rating; Questions and Answers; GoTime Guarantee; Flights+hotels on mobile.
Ashish Kashyap, Founder and CEO, ibibo (Owner of Goibibo & redBus) said "By launching GoContacts, we are further strengthening the network effects on the Goibibo. The 3.4Mn users who have got connected on Goibibo is a testimony of the fact that we are on our way to create India's largest traveler's community. We believe that the combination of an engaged travel community combined with a reliable & trustworthy booking experience will further strengthen Goibibo"

Goibibo is part of the ibibo Group that also owns India's No. 1 online Bus ticketing platform, redBus.in and recently launched car pooling app, "ibibo Ryde". ibibo's mission is to organise the transportation and accommodation industry and connect it with travellers. Ibibo is India's largest online travel company and also the fastest growing in terms of transaction volumes and also gross sales.
TAGS: Mobile App, Apps For Travellers