IOT Devices To Touch 34 Billion By 2020 | TechTree.com
IOT Devices To Touch 34 Billion By 2020
Research report predicts that each human will have four such devices.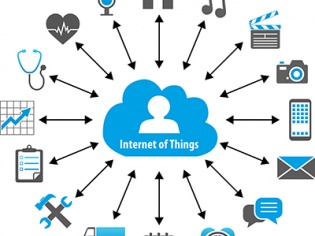 A research report has suggested that by the year 2020, each human being on earth will have as many as four devices that connected via the Internet. In other words, the total number of such devices could exceed 34 billion for an estimated population of over eight billion inhabiting this planet.
The report, generated by BI Intelligence, the premier research service of Business Insider, bases its analysis on the fact that by 2018, at least half of the world's population would be connected via the Internet. During the same period, the cost of hardware, that makes IOT (Internet of Things) a possibility, would be half of what it is today.
It says that of the 24 billion IOT devices that are likely to be installed by the year 2020, a majority would fall in the category of government or enterprise devices. This would be in line with the overall investments made by each category, with the report predicting USD 9 trillion coming from enterprises, followed by USD 7 trillion from government sector followed by about USD 2 trillion from the direct consumers.
A substantial investment from the enterprises sector is likely from the oil and gas industry. A joint report by Microsoft and Accenture on possible quantum of investments in digital technologies over the next 3-5 years by this sector indicates that close to 75 per cent of those surveyed indicated a significant spike in the quantum of investments in this region.
In parallel, another survey conducted by Tata Consultancy Services last year showed that Industrial Manufacturing, Banking and Financial Services, Telecom, Energy and Retail were the top-5 sectors that perceive a high rate of returns on investments made in IOT.
Other industries such as agriculture are using IOT to collect data for precision farming while the field of medicine is hoping to connect doctors remotely with their patients through wearable trackers of body parameters.
A similar experience is being shared by the world's top insurance companies who are investing in IOT with a view to tracking customer habits in areas such as lifestyles, driving etc.
As for retail consumers, the obvious changes to lifestyle that the report suggests include smart entertainment, appliances, wellness monitoring, utilities management and security and safety devices.
However, the biggest challenge to the boom phase of IOT devices would come in the form of new networks that would be introduced to handle the extra traffic that all these devices would bring. This could not only result in confusing system integration efforts, but also create security challenges, says the report.
TAGS: Microsoft, Tata, Internet of things (IoT)