One Plus X range is Over | TechTree.com
One Plus X range is Over
OnePlus X series is no more, says CEO-Tag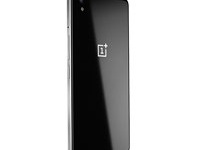 OnePlus had a Big launch yesterday with a crazy virtual reality launch for their new handset the OnePlus 3.
At the OnePlus 3 launch event in Shenzhen today, CEO Pete Lau confirmed that his company's more affordable offering, the OnePlus X, will not have a follow-up model. That's not to say it was a bad phone nor was it unpopular, but Lau said that OnePlus will instead focus on just one "true flagship" line from now on in order to strengthen its foundation -- something that Lau admitted his team neglected last year -- rather than fighting the low-end price war.
Early reviews for the sub €400 Flagship killer smartphone have been absolutely stellar and we can't wait to hear more about it in the coming months, especially as the company has finally done away with that annoying invite only system for buying.
It's all good news for the company, unless you were a fan of the OnePlus X lineup. Since the small and cheaper variant from the OnePlus would not be getting any Sequel.
That's because OnePlus wants to focus on delivering the best flagship beating phone around rather than spending time also developing cheaper phones to capture more of the market.
You can still get the OnePlus X for INR 14,999. The brand new OnePlus 3 which is said to be the best budget phone comes at a price tag of INR 27,999.
TAGS: One Plus, One Plus One, One Plus X, One Plus 3