MEE Audio Launches M9B Bluetooth In-Ear Headphones
Immerse in acoustic delight with Next-gen M9B Bluetooth In-Ear Headphones.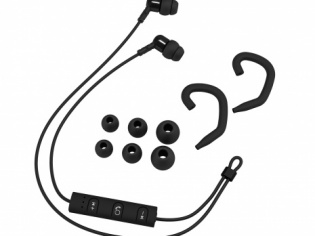 MEE audio, home to audio enthusiasts crafting innovative high-performance audio gear to let music inspire everyone, introduced its M9B Bluetooth On-Ear Headphones for music lovers. The wireless headphones with headset functionality are an absolute acoustic delight that allows users to stream clear and powerful stereo sound from phones and tablets,without those tangled cords.
Elaborating on the products, Kenny Li (SVP Sales), MEE audio commented, "M9B is a product that reflects the lifestyle of its users. Backed by best-in-breed technology, this stylish audio device was designed for on-the-go use with comfort and convenience at its center. It is a multifunctional device that can not only control music but also manage calls".
Its advanced Bluetooth 4.0 technology with Multipoint functionality allows its users to manage calls and media from two Bluetooth devices simultaneously. Its lightweight and comfortable in-ear design is convenient for use on the go and also blocks outside noise. It also has built-in microphone and controls for phone calls, volume and music playback.
Priced at INR 2,999, it includes behind-the-ear cable guides and four sets of ear tips.
Since 2005 MEE audio has been committed to crafting headphones and earphones with exceptional audio quality and design, winning acclaim from casual listeners and audiophiles around the world. Specializing in sports, wireless, and high fidelity headphones, MEE is committed to providing the best user experience, performance, and value with every product.
TAGS: MEE Audio, Bluetooth In-Ear Headphones, Bluetooth Earphones