Microsoft All Set To Revamp Gaming Lifestyle | TechTree.com
Microsoft All Set To Revamp Gaming Lifestyle
Keep geeky and stay gaming with the all new Windows 10 and Xbox app gaming features.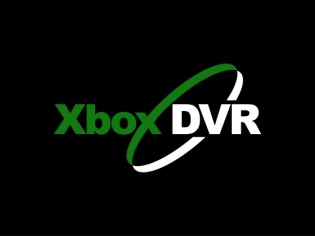 Last year, Xbox One transformed to an easier, faster and more social Xbox One Experience, and since then it has been delivering regular fan requested features and updates. Expected this week, they are releasing Preview, a summer update that will start to rollout to the Xbox Preview audience for Xbox One, and in the coming weeks they will also release it to the Xbox app (beta) on Windows 10. New features will roll out to the Preview audience in waves, not all at once.
Starting this summer, Xbox One and the Xbox app will receive the first of two updates that will help users stay connected with friends on Xbox Live and enjoy even more games across the favorite devices. Cortana will come to Xbox One; the Xbox and Windows Stores will start to become unified. These updates are crucial for Microsoft to give their fans around the world a great gaming experience wherever and whatever they play.
Microsoft today revealed a bunch of new features coming to the Xbox One and Windows 10. The company announced several new features for the Xbox app and Windows 10 gaming which are looking very interesting. Most of these new features are related to GameDVR, which is a pretty nice feature in Windows 10. However, there are some other improvements which you can see below:
Edit and share GameDVR clips on any video editor: Create that perfect gaming montage with your favorite video editor with clips you recorded on either Xbox One or your PC. Once you're finished editing, you'll be able to upload the clip back to Xbox Live through the Xbox app.
Updated GameDVR management: You can now manage your captures straight from your profile. This new destination allows you to share, start your own uploads, and see progress in the queue.
60 fps game clip recording with the Game bar: Using the new "Very High" video quality setting in the Xbox app, you will be able to record your game clips in up to 60 frames per second (in addition to 30 frames per second) easily, all from the Game bar (Windows + G).
Share to Twitter from Xbox app: In the Xbox app, you'll be able to share game clips and screenshots from Xbox Live to Twitter through the sharing options on each capture.
Windows Game bar improved full-screen support: One of the most common requests we see for the Windows 10 GameDVR feature is the ability to use the Windows Game bar with more games running in full-screen. We've added support for six additional games in full-screen mode with Windows game bar: League of Legends, World of Warcraft, DOTA 2,Battlefield 4, Counterstrike: Global Offensive, and Diablo III. With those games, you can now use Windows + G to bring up the Windows Game bar when the game is running full-screen.
With these various updates and plans Microsoft seems to unite the Xbox and the windows 10 platform to fill the gap that always existed among PC's and consoles.
TAGS: Microsoft, Xbox, Xbox App, Microsoft Windows 10