Download: Opera 12 Beta | TechTree.com
Download: Opera 12 Beta
Offers support for new web standards and camera APIs.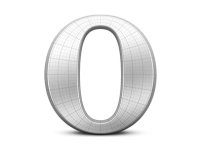 Opera is out with the beta version of Opera 12 browser, which is also available in a 64-bit version. The browser installs as a standalone application and does not interfere or replace the existing version set up on your PC.
It claims to cut down on startup and page loading time, as the browser will run plugins, such as Flash, as separate processes. With this move, Opera is trying to add stability to its browser. The new version will also offer right-to-left scripts, for languages including Arabic, Urdu, Farsi, and Hebrew, making it very user friendly.
Apart from experimental hardware acceleration with WebGL support for intensive web applications and a better gaming experience, it will also sport new "badges" that will help users see privacy and security settings via the address bar. The browser will also run new web standards such as WebRTC (Camera), HTML5 Drag and Drop, CSS3 Animations and Transitions, Do-Not-Track, and CSS Generated Content for Paged Media.
An interesting addition to the browser is the video camera support, using device APIs. This will give users access to photo applications and face tracking. However the new version will discontinue support to Opera Unite, Opera Widgets, and Voice.
Developer: Opera
Size: 11.4 MB (Windows standalone installer)
Licence: Freeware
Platform: Windows \ Mac
URL: http://snapshot.opera.com/windows/latest