Mark Zuckerberg's Pinterest And Twitter Accounts Hacked | TechTree.com
Mark Zuckerberg's Pinterest And Twitter Accounts Hacked
OurMine Team has claimed to have hacked the Facebook CEO's Pinterest and Twitter accounts and has revealed the password to be "dadada".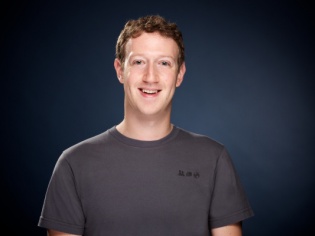 Mark Zuckerberg is now the latest high profile victim of hacking. His Pinterest and Twitter accounts were hacked. OurMine Team, a hacking group claims to have found Mark Zuckerberg credentials in the leaked Linkedin cache. They didn't just stop at hacking the accounts but also left taunting messages on the accounts such as "just testing your security".
Mark Zuckerberg's Instagram account was also hacked and only his Facebook page seems to secure. The twitter accounts have been suspended with the taunting tweets deleted from the site. Although a Facebook spokesperson has thrashed the Instagram hack reports by stating, "No Facebook systems or accounts were accessed. The affected accounts have been re-secured."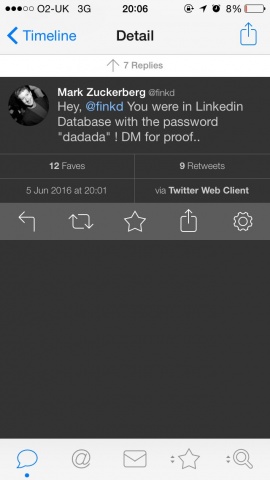 The massive Linkedin data breach caused millions of users to reconsider the standards of online security and passwords. When Linkedin was hacked in the year 2012, all users were strictly instructed to reset and secure their passwords. On 18th May 2016, Linkedin on the official blog post stated, "We became aware of an additional set of data that had just been released that claims to be email and hashed password combinations of more than 100 million Linkedin members from that same theft in 2012. We are taking immediate steps to invalidate the passwords of the accounts impacted, and we will contact those members to reset their passwords. We have no indication that this is as a result of a new security breach."
Following which on the 23rd May Linkedin stated , "We've finished our process of invalidating all passwords we believed were at risk. These were accounts that had not reset their passwords since the 2012 breach."
Read more about Linkedin Breach here:
http://www.techtree.com/content/features/10692/notice-data-breach-not-panic-dear-linkedin-users.html
TAGS: Twitter, Facebook, Mark Zuckerberg, LinkedIn, Instagram