Samsung To Roll-out Pay Mini App For Android And iOS
The new payments app by Samsung is the company's attempt to counter other payment apps.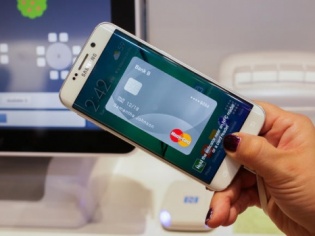 Since so long, Samsung's native payment option was only available on its Galaxy line of Android smartphones however new report suggests that the Korean consumer tech giants are launching a new payments app on third-party Android and iOS smartphones.
According to a new report from ET News, the new Samsung Pay Mini should make its debut sometime in June. Unlike the regular Samsung Pay, which allows for contactless payments using the Magnetic Secure Transmission (MST) standard, the Samsung Pay Mini app will focus mainly on online payments.
Once the app is on play store, users can store their credit/debit card information within the app and the payment gateway will automatically process the transaction. Also users will have to authenticate themselves by fingerprint scanning or a password.
The Samsung Pay Mini app will reportedly store the receipts as well, so you always know what you purchased and have all info in one place. Reportedly it will also involve a six-character passcode to complete the transaction.
Once pay mini is out, its main competition will be with Android Pay which was recently launched in the UK. Samsung Pay is not pre-installed on Galaxy smartphones like Apple Pay is for iPhones. So it becomes more tough for them to complete with the existing options.
[Image Courtesy: Digital Trends]
TAGS: Samsung Pay Mini