HP Launches Two New Omen Laptops, Desktop And Monitor
All these new Omen devices are claimed to be VR ready.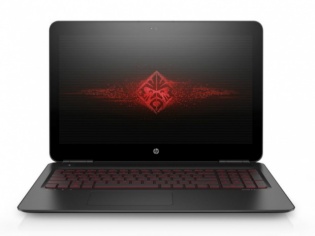 HP has recently refreshed its Omen series of Desktops and Laptops aiming towards getting back in the gaming business.
In this recent refresh, HP has launched two new gaming laptops, a Quad HD monitor, and a desktop.
Speaking on the technical details of both the new Omen laptops, they come with 15.6 inch and 17.3 inch display sizes priced at around $899.99 and $979.99 respectively. That's definitely not budget friendly. However, the two laptops are powered by upto 6th Gen Intel Core i7 processors, NVidia GeForce GTX 965M graphics, 16 GB of RAM and upto 4 TB of HDD or 128 GB of SSHD storage.
Both these laptops also come with a 4K display to make sure gamers get the best possible display with accurate color reproduction. These new laptops are expected to be available for purchase starting July 10. Having said this, the desktop and 32 inch Quad HD monitor are expected to be shipped in August.
Speaking about the desktop, the top-end variant is said to be powered by the Intel Core i7-6700K processor, 32 GB of RAM, 512 GB SSD and a 3 TB hard disk.
Last but not the least, the Quad HD monitor comes with a 5 millisecond response time and 75 Hz refresh rate. However, there seems to be no information regarding the price point of both desktop and monitor. Yet, what we also know is that, the new Omen products support virtual reality.
TAGS: HP, Omen Laptops, Gaming Laptop