Microsoft And Facebook Join Hands For Undersea Cable
The companies have picked up Telxius to operate and sell capacity to other operators of subsea cable system.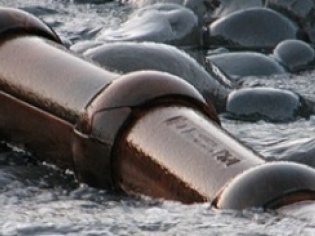 US based technology giants Microsoft and Facebook have entered into an agreement to construct a subsea cable which will pass through the depths of the Atlantic Ocean.
The cable, MAREA as per the two companies will address the increasing demand for high speed and seamless connections for cloud as well as online services from the customers of Microsoft and Facebook.
Both the companies are in advanced stages of the contract, with the construction of the cable expected to initiate by August 2016. The cable project is expected to be completed by October 2017.
''Microsoft and Facebook are collaborating on this system to accelerate the development of the next-generation of Internet infrastructure and support the explosion of data consumption and rapid growth of their respective cloud and online services. MAREA will be the highest-capacity subsea cable to ever cross the Atlantic - eight fiber pairs and an initial estimated design capacity of 160Tbps,'' said the release issued by Facebook on its page.
The submarine cable, stretching across 6,600 km will be managed by Telxius, the telecom and infrastructure division of Spanish telecom company, Telefonica and will link the United States with Southern Europe, spanning across Bilbao, Spain to Northern Virginia.
The route as per the release falls at Southern tip of other transatlantic cable systems which will ensure a seamless connection for customers in the US, Europe and other regions.
The cable will be compatible with a host of networking equipments and will help bring down costs as well as well ease the scaling up of equipments.
Telxius will also serve as the operator for the subsea system and will sell capacity to other operators under their infrastructure business.
The joint move is being cited as an effort to create an indigenous network infrastructure by Microsoft and Facebook, to save on their operating expenditures arising from leasing bandwidth from the existing cable frameworks.