SQUARE ENIX Announces Game Development Contest For India | TechTree.com
SQUARE ENIX Announces Game Development Contest For India
Will offer a grand prize of Rs 10 lakh as well as a publishing deal.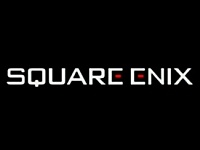 SQUARE ENIX, the company behind popular video game franchises such as Final Fantasy, Tomb Raider, Kingdom Hearts, and Hitman, will be launching the SQUARE ENIX Game Development Contest India 2012. Meant specifically for the Indian region, the endeavour seeks to discover game development talent in the country. The grand prize offers a cash prize of Rs 10,00,000. For more details visit the contest page.
"This contest will be open to professionals and amateurs in India, and we hope to discover the next generation of talented creators through this initiative. Let's bring the best games from India to the world!" explains Yasuhiro Fukushima, founder and chairman of SQUARE ENIX.
The contest requires participants to submit games developed for smartphones and tablets, or the browser-based PC ones. These should not have been published before, and at least one member of the development team should reside in India. Participants can go crazy with their games, as there is no restriction on genre or content of the games.
Registration for the contest started on 25th April and finalists will be chosen on 30th November. Winners will be announced on 20th December. A total of eight games will be selected, out of which five will win a runner-up prizes of Rs 1,50,000 each, two will be awarded with Excellence prizes of Rs 3,00,000 each, and one grand prize winner will earn Rs 10,00,000, along with the opportunity to have the game published by SQUARE ENIX.
However, doing so entails transferring the rights to your game, although you will be entitled to royalties from the profits earned. Nevertheless, according to the company officials, their endeavour seeks to help identify game development talent that amalgamate to create good games.
For example, Dragon Quest - one of Japan's largest and most enduring RPG franchises - was a product of a similar talent hunt organised by Fukushima in Japan back in the '80s. SQUARE ENIX seeks to spark more such successful franchises with this contest.