Wearable Technology Upgrades To Smart Fabrics! | TechTree.com
Wearable Technology Upgrades To Smart Fabrics!
Google in association with Levi's unveil the touch sensitive jacket Jacquard, that can control smartphones.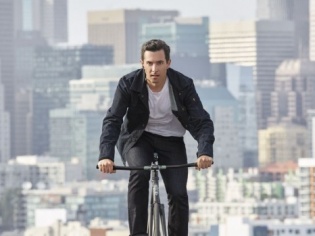 Project Jacquard developed by Google's Advanced Technology and Projects (ATAP) group, along with Levi's is set to add a new dimension to wearable technology with their interactive jacket. Christened as the Levi's Commuter Trucker Jacket, the garment is aimed at motorists who can stay connected with their smartphones on the go without having any direct physical contact with the smartphone.
The fabric is crafted and designed to be conductive such that the touch on the fabric can control smartphone navigation. The specially woven touch pad custom made for the jacket helps the user connect to the smartphone. The waterproof jacket has a detachable smart tag which enables a wireless connection with the fabric and the smartphone.
"If you get this thing dirty, you put it in the washing machine," said Paul Dillinger, company head of global product innovation, during Google's annual developer conference in Mountain View, California this week.
The jackets will be rolled out for a beta test after which it is slated to hit retail stores by Spring 2017.
TAGS: Project Jacquard, Levi's, Wearable Technologies, Levi's Commuter Trucker Jacket