Xiaomi Mi Box Launched At Google I/O 2016 | TechTree.com
Xiaomi Mi Box Launched At Google I/O 2016
The device will be soon available in the US for purchase. However, the price is not yet revealed!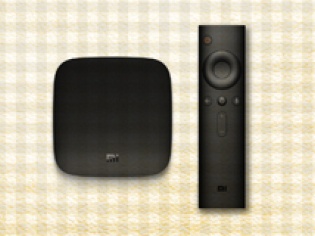 If you are following Google's annual developer conference Google I/O 2016 this year, you already know how interesting it seems to be with all the new innovations and gadgets being announced and launched.
We have also witnessed a number of upcoming Google products and apps during the event. But, that's not it. Even Xiaomi did not leave out the opportunity.
The Chinese electronics company popularly known for its brilliant smartphones has announced an Android set-top box which is said to be powered by Andorid TV.
Adding further on the newly announced Mi Box, the device will be available for purchase soon in the US, however, the price at which it will be sold has not yet been specified by the company.
Speaking about Mi Box's technical features, it can stream upto 4K video at 60 frames per second, while it also supports HDR10 and HDMI 2.0a, the latest version of HDMI cables.
Along with this, the Mi Box will be supporting Dolby Digital Plus and DTS surround SOund.
Powered by a quad-core ARM Cortex A53 CPU and 2 GB of RAM, the Mi Box will be coming with an 8 GB of internal storage which can be extended via USB. According to the company, users will also be getting a Bluetooth remote control.
Best part is, you can also pair the Mi Game Controller with the newly launched Mi Box. This allows you to experience gaming in a more realistic way, thanks to the 4K video output.
TAGS: Xiaomi, Xiaomi Mi Box, Google, Google I/O 2016