Watch Out YouTube, Amazon Video Direct Is Here
The self-service program will help video creators earn money via royalties.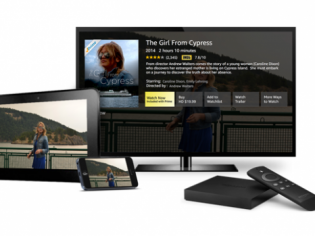 Just when you thought that Google had cornered the digital video market for the next umpteen years through its acquisition of YouTube, here is news that Jeff Bezos is looking to spoil the party with Amazon's own brand of the same.
A statement from Jim Freeman, VP of Amazon Video, said "We are excited to make it even easier for content creators to find an audience, and for that audience to find great content."
The new service called "Amazon Video Direct" (AVD) will be a self-service program for video creators that will allow them to earn money through royalties and advertising.
The statement further goes to add "For the first time, there would be a self-service option for video providers to get their content into a premium streaming subscription service."
The moment news of Amazon's entry into the digital video space came, the markets began to analyze how it would impact the industry as a whole, given Amazon's presence in the content consumption market via the Kindle.
How would it work?
The new service would fundamentally work as a creator-facing platform whereby people making videos can directly upload them into the service. Once this task is completed, the creators have specific options on how to make the videos available to customers. These include:
Free to view by anyone with feature advertisements that may be sold by Amazon on a pre-defined profit-sharing mode, like YouTube does
These could be made available for purchase digitally or on rental basis in which case Amazon could keep some part of the money earned
They could be made available to only those who pay a special add-on subscription through some sort of a partnership program
And, finally they could be provided to a specific set of exclusive customers who subscribe with the creators of the content. Of course, Amazon would pocket a fixed percent of the earnings.
While the first of these options takes on YouTube directly, the ones below could actually cause some turbulence in the market. While YouTube has a head start and it would take some effort for Amazon to catch up, the others are not so.
The second and the third option could be applicable to the large media brands in the world that could do well with an additional revenue stream through these options. However, the fourth option could directly impact someone like a Netflix, which lets users stream unlimited video for a monthly fee.
From a business point of view too, the fourth option appears disruptive as it gives individuals and organizations the ability to get involved in the premium video content game. Currently, one can market ad-free shows but have to suck-up to either Netflix or HBO in order to get paid.
What Jeff Bezos is telling the world is that anyone with creative juices can make a show and Amazon will guarantee that they would get paid provided the program proves popular.
If anything, the Amazon Video Direct appears to be yet another arrow aimed by Bezos at Netflix in his battle with the company. Lest we forget, Amazon has already created a video-only tier of membership under its prime membership. While Netflix got a head start with House of Cards and Unbreakable Kimmy Schmidt, Amazon has shows like The Man in the High Castle and Transparent.
TAGS: Amazon Video Direct, AVD, YouTube, Netflix