Lenovo Launches Zuk Z1 With 64 GB Internal Storage
Great specifications and very less price. Definitely looking great on paper. We just have to wait and watch.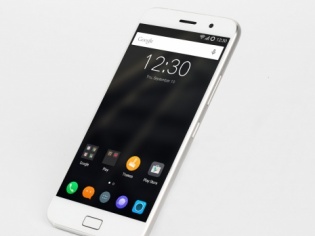 Lenovo has launched its new smartphone Zuk Z1 with a price tag of INR 13,499 which is expected to be sold exclusively on Amazon India from May 19.
However, the registrations are starting from today at 1.30 PM.
This new smartphone is the first device under the company's ZUK brand which will be focusing more on devices meant for business people. Along with this, the smartphone is the company's first ever device to run on Cyanogen OS.
Speaking on the technical specifications of the Lenovo Zuk Z1, it comes with a 5.5 inch Full HD display, Qualcomm Snapdragon 801 processor, 3 GB RAM, 64 GB internal memory and dual SIM support. On the negative side, you won't be getting any micro SD slot with the device, which is pretty much fine due to enormous internal memory.
Also, the Zuk Z1 features a USB Type C slot and sports a 4,100 mAh battery which according to the company lasts longer than we may expect.
On the camera department, we get a 13 MP sensor in the backside of the device while the front camera is 5 MP.
The device also gets a fingerprint scanner.
This definitely looks like a pro device coming at a very low price! We just have to look at how other companies take the competition further.
TAGS: Lenovo, Lenovo Zuk Z1