BrainPulse Launches Online Gaming Platform, Ultimate Battle
The gaming platform to foucs on online e-sports tournaments and offline league games.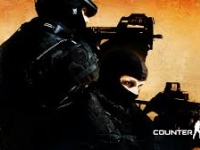 BrainPulse announces the launch of Ultimate Battle, an online gaming platform for e-sports that aims to connect console and PC gamers and enable them to compete and win tournaments of their favorite game titles on gaming consoles like Xbox, Playstation and PC.
Ultimate Battle aims to organize the industry of e-sports and make e-sports popular and available throughout India. The gaming platform initially focuses on online e-sports tournaments, followed by offline leagues powered by the same platform that will give participants complete transparency and thrill of playing the tournament.
The online gaming platform has a proprietary mechanism to rate players by giving them an overall global ranking for the specific game. This allows gamers to access the current ranking in the tournament.
While launching the Ultimate Battle platform, an executive from the company said, "We have invested in this mega e-sports initiative as we are seeing e-sports as a global phenomenon. Our aim is to create a sustainable e-sports industry to let enthusiastic gamers take competitive gaming as a profession."
The user is required to register on the platform, is credited with some points as a welcome offer, allowing him to play his first tournament for free. The user can use these credits to participate in any tournament of his choice.
The gaming platform gives participants live view of the tournament bracket to maintain complete transparency of rounds, matches, and scores, and enables them to see how tournament progresses. Both the teams and participants will have to check in by logging into Ultimate Battle portal to play the match. The participants can connect with the opponents online using respective gaming networks to play the match. Once the match finishes, players can report their scores along with the valid screenshots to claim their win.
After completion of the tournament, results will be declared and prize money won will be credited to the winner's wallet within 24 hours. The player can withdraw money from his wallet.
The games currently being played on the Ultimate Battle platform are FIFA 16, Counter Strike 1.6, CS: GO, Mortal Kombat X, Call of Duty and DOTA2, and the company has been constantly adding more games in its list. Currently, the games are being played on all the popular gaming platforms viz. Xbox One, Xbox 360, PS3, PS4 and PC.
TAGS: Online Gaming, Xbox, Play Station, Gaming Consoles