TimberTech Launches Augmented Reality App on Google
The App enables homeowners and contractors to visualize decking and railing projects in virtual reality for a simplified process and better final result.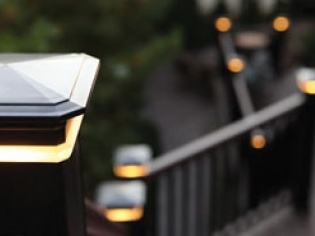 TimberTech is one of the world's leading brands of high-performance decking, railing, lighting and fastening solutions has launched its new app on the Google Android platform.
The free app, developed by augmented reality experts Marxent Labs, offers homeowners and contractors the ability to visualize TimberTech decking and railing products in realistic 3D Virtual Reality (VR) or Augmented Reality (AR) view. Customers can use Marxent's cutting-edge VisualCommerce(TM) technology to personalize a house, rotate it 360 degrees, change product colors and zoom in and out to review design quality. While VisualCommerce does not completely replace the need for showrooms and samples, it enormously simplifies the decision-making process for both consumers and retailers.
Plus, contractors will be better able to plan their projects by seeing how TimberTech products look on a home and gaining customer buy-in before they begin work.
"The TimberTech iPad app has been a major success since we launched it last summer, with thousands of downloads," said CPG Building Products chief marketing officer Julia Fitzgerald. "Now that the TimberTech app will be available for Android users, we're excited for more homeowners and contractors to have the opportunity to visualize TimberTech deck and rail on their homes to ensure a more efficient and streamlined design process."
"We are always looking for new and exciting ways to engage with our loyal contractors and the knowledgeable homeowner who sees the value of installing a TimberTech deck," Fitzgerald added. "The app makes it so simple - and fun - to select the ideal products for a dream deck, giving the homeowner peace of mind and the contractor confidence that everything will turn out beautifully."
TAGS: virtual reality, Augmented Reality, Google Play Store, Android Apps