Tingle Offers Safe and Anonymous Dating
Tingle aims to provide its female users more secure and harassment free dating features.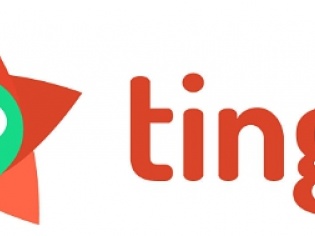 Online and mobile dating apps are huge and growing with over 91M users globally, but many women are experiencing online harassment, turning them off mobile dating. Originally developed by Technology entrepreneur Ian Andrew Bell, the new Tingle dating app bets on increased security for women.
Currently available in Canada and the U.K., Tingle has hundreds of thousands of users to date and is now available in the United States. Tingle's platform integrates secure, anonymous, live audio and video chats between matches, allowing users to see and hear each other in real-time. If the match doesn't work, both users can disengage without fear of social reprisal as no personal, identifying details like a user's telephone number, are shared.
Tingle's commitment to creating an enjoyable, safe, and comfortable dating community extends throughout its build and in features like: Radar. Alerts on users' devices notify them of mutual matches nearby without compromising precise location.
Features of the app such as 'Teleport' allows users to virtually visit other cities and meet potential matches, before actually meeting them. Realtime audio and video calls ensures that the identity of a person can be ascertained and the confidentiality and privacy of messages are secured by disposable messaging feature.
"As you progress through the stages of discovering and meeting a new person, giving your phone number to a stranger can be an obstacle to people getting to know one another," explains Bell. "With Tingle we've built the ability for matched users to call each other anonymously directly into the app, allowing people to get richly acquainted prior to meeting in person."
"Tingle is unlike anything else on the market right now," says Mark Brooks, industry expert and principal of Courtland Brooks, an internet dating business consultancy.
"Providing users with a window to see and talk with matches, not just text with them, opens the door to intimacy and connections. We expect to see more lasting connections out of Tingle's technology, particularly for those serious about dating and sick of swipe-and-repeat hookup apps."
TAGS: Online Dating Apps, Android Apps, Play Store, App Store