Guess What? Nintendo is Back in Business | TechTree.com
Guess What? Nintendo is Back in Business
The gaming console maker announces its next release in March 2017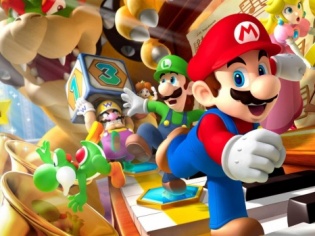 For all the Nintendo fans out there, the latest announcement from the Kyoto-based gaming giant that a successor to its Wii gaming console is on the way was manna from heaven.
Of course, while welcoming the successor mysteriously codenamed Nintendo NX, the gaming community isn't exactly shouting from the rooftops. And, the reasons aren't far enough. Will the world's largest gaming company (by revenue) also tell us whether they plan to replenish the fast-depleting library of games?
Those owning the Nintendo Wii series have raved about the console while simultaneously ranting over both the quality and the quantity of games that the Japanese gaming giant has been able to provide. And, in the four years after the Wii U was launched in 2012, precious little has changed.
What do we know of the NX?
The company has remained suspiciously quiet about the details of the new device. However, the rumor mills and expert columns have contributed to building an aura around the Wii NX console, which the company now plans to launch commercially within the next 12 months.
All that the press statement issued last night said was that the long-pending NX won't emerge until March 2017. "For our dedicated video game platform business, Nintendo is currently developing a gaming platform codenamed 'NX' with a brand new concept. NX will be launched in March 2017 globally, the company said in a statement, alongside its earnings report.
So, the only thing that industry is able to predict with some degree of accuracy is that the latest offering would be different from the company's last two. Of course, gaming geeks would recall that Tatsumi Kimishima, president of Nintendo, had made this revelation last year itself in an interview. (Read it here).
The company says more information about the new console can be expected later in the year. What has intrigued experts is that Nintendo appears to be consciously missing the E3 Video Game Trade Show at Los Angeles in June.
Maybe, the company is planning to use the time that it would thus gain, to develop newer games and fill up that empty chest we spoke about earlier in this article.
The company also revealed that the upcoming (currently untitled) Legend of Zelda game would be part of the NX release. It was slated to launch with the Wii U in 2015 before being postponed to this year. Now, the company has announced that it would release simultaneously for the Wii U and the NX in 2017.
So, the wait continues!
TAGS: Nintendo, Nintendo NX