Huawei's Triple-Capacity Antenna Technology Deployed In Bahrain | TechTree.com
Huawei's Triple-Capacity Antenna Technology Deployed In Bahrain
The new technology is conceived to deliver high quality telecommunications services to Viva subcribers.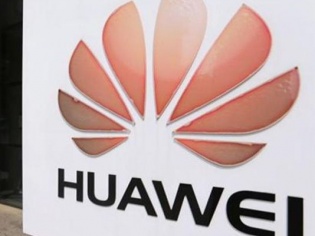 The new technology is conceived to deliver high quality telecommunications services. VIVA Bahrain made a global breakthrough by successfully implementing, for the first time commercially, Huawei's triple-beam antenna technology. This innovative technology, delivers approximately 2.7 times the performance of a regular mobile tower and capacity to absorb traffic demand, offering higher quality telecommunications services, whilst enhancing VIVA's customers' connectivity at events or locations where data demand is extremely high.
VIVA's first successful deployment of Huawei's-designed solution was done during the '2016 F1 Gulf Air Bahrain Grand Prix' race, where VIVA subscribers enjoyed flawless connectivity to the Kingdom's fastest and widest 4G network. This was the first stage of a full roll out planned of this technology in different locations across Bahrain where installation of new tower sites has limitations.
"Jointly with Huawei, we have achieved a great technological breakthrough. We always look for new ways to further enhance our customers' experience and meet their demands for high data volume," said Eng. Ulaiyan Al Wetaid, VIVA Bahrain CEO. "Delivering the Kingdom's fastest 4G LTE network lays at the heart of VIVA and this time we have achieved so by implementing an innovative solution that also provides an environmentally responsible alternative by significantly reducing the need to build new tower sites in Bahrain," he ended.
"Both companies worked closely to ensure the successful deployment of Huawei's solution, making VIVA the first operator in the world to use it for commercial purposes. Crowd management and sustaining network performance at these previously unreachable levels are truly a great achievement," said Peng Honghua, President of Huawei's Wireless UMTS Product Line.
TAGS: Huawei, Viva, Telecommunications