LogiNext Acquires YourGuy; Strengthens "Sprintr" Platform | TechTree.com
LogiNext Acquires YourGuy; Strengthens "Sprintr" Platform
The Mumbai-based cross-category delivery startup will increase LogiNext's delivery network and volumes by 100 per cent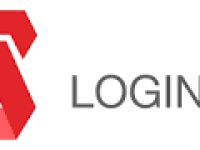 The leading software company in the organized logistics domain, LogiNext has acquired YourGuy, a popular cross-category last mile delivery startup based out of Mumbai. YourGuy, valued at USD 1.5 million, will be completely acquired by LogiNext for Sprintr, with the founder and the team coming onboard.
Sprintr is the last mile delivery platform envisioned and launched by LogiNext in December 2015. Any individual can sign up and become a delivery boy on their mobile app. Sprintr also aggregates delivery capacity by providing its technology to many delivery companies across India. On the other end, their clients push orders and delivery requests via this software and get the feel of a pan India delivery network. It creates a win-win situation for everyone as Sprintr clients get a large tech-enabled delivery network and their delivery partners get the technology along with more business from the same platform at almost zero expense.
YourGuy, founded in 2014 is now going to be part of LogiNext's vision of revolutionizing the last mile delivery. After carrying 4000 deliveries per day, YourGuy has already worked for clients from multiple segments including pharmaceuticals, documents, food, retail, laundry and grocery. As a B2B delivery portal, LogiNext has been working with clients like Godrej Nature's Basket, iChef, Wellness Forever, Suburban Diagnostics and several Tiffin Services.
Further commenting on the announcement, Dhruvil Sanghvi, CEO and Co-Founder, LogiNext Solutions said, "YourGuy has already acquired a good number of matured and loyal customers and is a renowned name in the field of B2B deliveries. Since our new delivery vertical, Sprintr, is also clocking around the same number of deliveries, our delivery volumes and network reach will increase by 100 per cent with this acquisition. On top, we will also be selling our technology to YourGuy customers."
Excited about the acquisition coming through, Alay Jhaveri, Founder, YourGuy, said, "LogiNext is one of the most sincere and earnest addition in the organized logistics and big-data analytics. I am glad that the consolidation came through, following which we are looking at polishing the platform, merging in innovative technology and offering further reformed services to our clients."
Currently present in and outside India, and processing over 50000 daily shipments, LogiNext is looking to expand its client base to more countries by March 2017. The company was named amongst the top 30 start-ups by IBM, Reliance and Microsoft Ventures and YourStory in 2014, and has also received the NASSCOM Emerge 50 award, NetApp Innovation Award, CIO Choice Award, and the Aegis Graham Bell Award for being a leader in innovation in Big Data in 2015.
TAGS: LogiNext, YourGuy, Startup, Mobile App